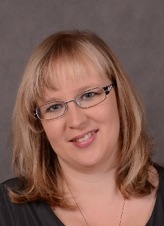 I am an expert in brand and trade marketing and communication between brands and their target groups. I live mainly in the FMCG and retail world and in our family business I am responsible especially for sales support and product communication projects.
I started my professional career in 2005 at the financial division of Accenture. Rather soon, marketing became my key competence. I started working in Bolton Czechia, in 2006 to 2007 I participated mainly in positioning of Rio Mare and Monini brands in the Czech market. The most important part of my experience comes from Unilever where I have participated in the Rama brand, the market leader support since 2008. In 2015, I joined Ahold as an Own Brands Manager. My team was responsible for the development and implementation of new brands, namely Czech Taste (Česká chuť), Nature´s Promise and Fresh Bistro. At present, I work as a Brand Manager in La Loraine, one of the leaders in the bakery industry.
I studied an Italian gymnasium and graduated in sports management from the Faculty of Physical Training and Sports of the Charles University. I also passed several trainings specialized in marketing and sales support.
Like my brother, I do a lot of sports such as cycling and skiing, my main sports being nowadays yoga. I use to assist in many sports courses for children and youth including a children summer camp. I like reading and if my duties of a mother of two daughters allow, I like attending concerts and theatre.
Mgr. Eva Tulachová