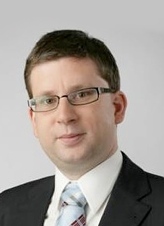 My key competencies are effective sales management tools, project management and process optimization. I am also active in the spere of restructuring, mergers and acquisitions. I started my practice already as a student in our family business Tsunami and collected experience mainly in Factory Pro, Unipetrol, Spolchemie and Česká pojišťovna.
I worked for Johnson & Johnson, in the beginning it the Swedish branch as a controller (2002) and later on in Prague as a supply chain project manager (2003 to 2004). In the years 2004 to 2006 I worked as a sales and marketing director of Factory Pro. After that, I participated in creation of the project management office in Unipetrol and I became the first manager of this office. In 2009 I started a consulting boutique and participated as an interim project manager and consultant in several restructuring and development projects. In 2010 I started working for Česká pojišťovna as a senior project manager and consultant, a bit later I became the Director of Central Sales Support. Nowadays, I am one of the partnes in the Vigo Investment group, especially responsible for Direct Fidoo company.
I am an economist. I graduated from the Faculty of International Relations of the University of Economics, Prague. In the CEMS program I have got the Master in International Management degree (MIM) at Norges Handelshøyskole (NHH) in Bergen, Norway. At the George Washington University & ESI International I have got the Master's Certificate in Project Management (2007) and one year later I have got the Lean Six Sigma Black Belt certificate.
Sport is my hobby. I like jogging, cycling, skiing, canoeing and rafting. I am also fond of cooking, even for large groups of friends.
Ing. Petr Herzmann, MIM.