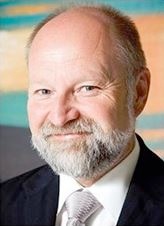 Twenty two years long, I was building and developing Factum brand in all possible shapes and modifications. Being sixty, I have decided to change and concentrate all my efforts to develop our family business. I am in charge of asset management, communication services, marketing information and also political marketing.
Long time ago, I started my professional career as a statistician of the Public Opinion Research Cabinet at the Federal statistical Office. Later on, I covered large scale of methods and techniques of marketing and opinion research. In late 80th, I tried the role of a project manager and I kept it for quite a long time. In 1990 I founded the election studies in Czechoslovakia. I changed the employer only two times in my life – in 1992 after Factum was established as a registered company and 21 years later when I have switched for Herzmann s.r.o. In the meantime, I founded Factum in Slovakia (1994) and the international Factum Group (2005) covering the CEE region from Germany to Russia and from Hungary to Estonia. For several years I served as the President of the Czech Marekting Association (2001 to 2005 and even longer as the National Representative of the global professional association ESOMAR in the Czech Republic (2006 to 2012).
I am a proud alumni of the prestigious Faculty of Mathematics and Physics of the Charles University. I graduated in mathematical economy and received also my doctoral degree there. Later on, I studies statistics in the University of Economics in Prague. In 1993, I participated in management studies at Universität st. Gallen (Switzerland). I also passed many short-term courses in different managerial skills.
I am teaching marketing research at the University of Econimics. I have published many papers and books, the most important being: Why exactly Zeman?
If there is any leisure time, I like reading, travelling and cooking. I am also active in the non-profit sphere, being the member of the Czech National UNICEF Committee and a member of the Board of the Czech Transplant Foundation. My most important hobby is a children summer camp where I started already in 1973.
RNDr. Jan Herzmann, CSc